What is Blogging? A Guide to Start Blogging In Nigeria for Beginners only. Are you thinking about starting a blog but not sure what blogging is all about? In this article, I'll explain how a blog works and how to easily choose the best blogging niche that will eventually help you start earning online in less than six months.
You must have heard the term "blog" or "weblog" and you're probably thinking "what is a blog and what's it all about?" Let's make this clear, when I was in college, a lot of people talked about "blogs" and "blogging", but back then I never knew exactly what it was, never mind how to go about creating a blog or knowing which were the best blog hosting sites! I had absolutely no idea… But thank God today, I can Confidently advice you not to make the mistakes I made years back.
What is a blog
blog (a truncation of "weblog") is a discussion or informational website published on the World Wide Web consisting of discrete, often informal diary-style text entries (posts).
According to Harvard Law School website…

… but enough of those "geeky" words. Just read my simple and easy to understand definition below.
You've probably read blogs more than once, to be honest, you're actually reading one now.
But let's get back to the point. What exactly is a blog?
So what is a blog?
A blog is very similar to a website. I would say that a blog is a diary/journal that is (mostly) maintained by one person – blogger. Usually, blogs are being updated quite often (once a day, once a week, once a month). Blogs can be private, but most of them are available on the internet for others to see.
Blogs have certain topics. My blog's topic is "affiliate & blogging" and "how to start one" – I'm helping beginners to start a blog, get more visitors and much more… BUT, it can also have several other topics. Bloggers are usually passionate about a specific topic thus they'll create one.
Definitions that are tied with a blog
Blog definition (n.)
An online journal/diary that is available on the Internet.
Blogger definition (n.)
An individual who is the blog owner. The person who keeps the blog alive (posting new posts, sharing the latest news, information, case studies, opinions, etc…)
Blog post meaning (n.)
An article or writing that is inside the blog. For example, the article you are currently reading is a "blog post" that is written for my blog.
Blog meaning (v.)
To start a blog, to keep a blog, to find a blog – I'm going to find a blog about health and fitness.
Blogging meaning (v.)
The action of maintaining/writing a blog – While blogging, I'm able to share information that I feel is important, helpful or interesting for others.
BRIEF HISTORY OF BLOGGING

To make this post more compelling, I talked to 9 very popular bloggers who are doing well and asked them one simple question:
"What is a blog? Please explain it in 3-5 sentences"
As you will see, the answers are not the same as those produced by editors on Wikipedia or Harvard Law School.
… anyhow, here are the answers:
Blog definitions according to the pros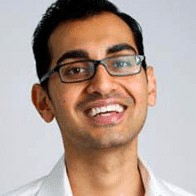 Neil Patels' guide to blogging
"A blog is a channel where you share your thoughts. Think of it as a public journal, diary, or even book. You can share personal thoughts, quick updates, or even educate others on what you learned. What you publish is up to you, but I recommend that everyone try to at least blog for 6 months. Why? Because it is a great way to get feedback from others. In which people can leave comments and give you advice." – Neil Patel Tweet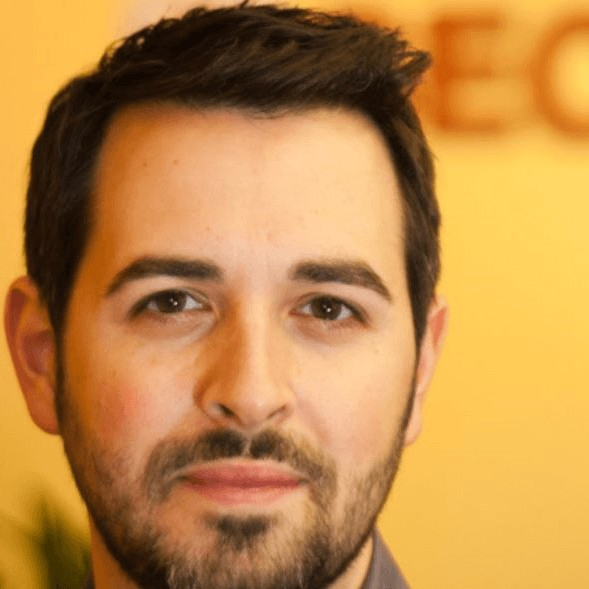 Check out his awesome post "21 Ways to Increase Blog Traffic".
UPDATE: For a more recent article, check out Nadya's post.
"For me, a blog is more than just a place to post new content on a regular (or, lately, semi-regular) basis. It's a hub for people to share their thoughts around my contributions to the industry (in my case, startups & marketing), and a home for anyone to discover new ideas about those topics." – Rand Fishkin Tweet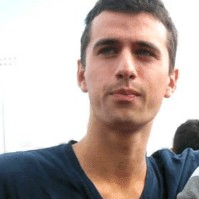 Not sure about your blog's purpose? Read his 3 Reasons You Need a Compelling Purpose for Your Blog.
"A blog is whatever you make it! This can be a personal journal to share stories about life, food, travels and other adventures with your close friends and family. Or it can be a booming website with the community and design of the NY Times. It's up to you. The point isn't what, it's when. Try to ditch the perfectionism and start blogging today, and you'll soon be learning more than you could have ever imagined." – Greg Narayan Tweet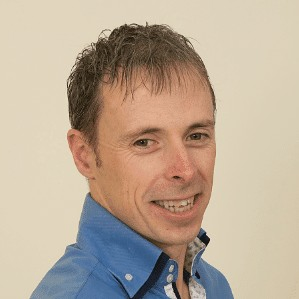 LAN is a social media enthusiast who blogs at RazorSocial.com.
"A blog is a magnet that attracts your potential customers if you write high-quality relevant content. Once you have relevant traffic you can then start working on the conversion of this traffic. A blog is also a good reason to learn more about your industry. As you are always looking for new angles to write about you read more and when you're writing you research more about the topic. So it's a fantastic education tool. Finally, it is a great tool for networking. To be really successful with blogging you need to build relationships with a lot of people so you need to network." – Lan Cleary Tweet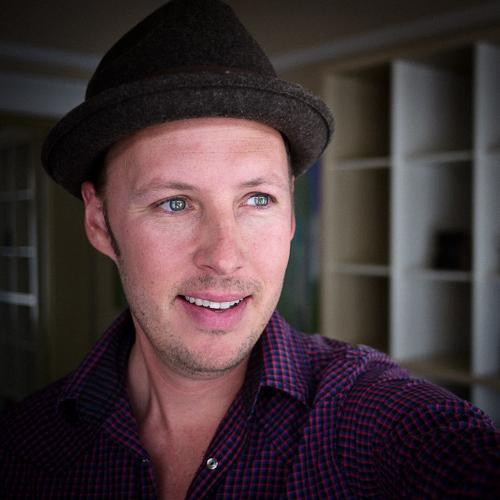 Corbett created a blogging course named "Blog that matters".
"A blog is so much more than just a written diary or journal these days. Now a blog is a place for sharing knowledge and views, and for connecting with people. It's a place that can become the entire foundation of your online world and a key to unlocking incredible opportunities." – Corbett Barr Tweet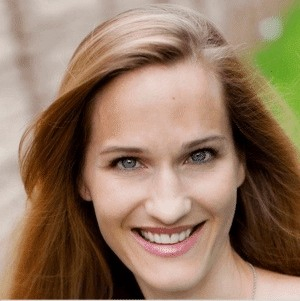 Amy Lyn Andrews teaches how to blog.
"Blogs are the new resume, the new business card, the new marketing brochure or advertising billboard and they're quickly becoming a source of excellent income for many." – Amy Lynn Andrews Tweet
Adam Connell Read about his blogging tips at BloggingWizard.com.
"How we think of blogs has changed a lot in the years. I used to think of a blog as just an online journal to put our thoughts – nothing more and typically they would only be read by friends & family (or nobody apart from a strange stalker). Fast forward to today and our perceptions have completely changed because blogs can be used to expose our thoughts and opinions to the masses. Now we have the tools and technology to make a serious change. If you do it right – a blog can be a tool to drive serious change, build yourself as an authority or build a community of like-minded people to connect with." – Adam Connell Tweet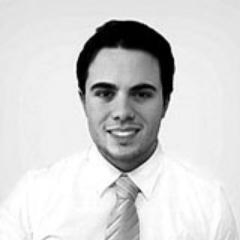 Gregory reveals how to build blog success with psychology.
"Writing is organized thinking," as they say, so a blog is just thought leadership at scale. That term slightly annoys me, but I do believe the sentiment to be true! The wonderful thing about blogs is that they offer a universally accessible way to publish such thoughts in segments. Books, essays, and letters (I'm fond of Letters from a Stoic) have always had similar properties, but none had the technological advantage of being able to host such thoughts on a perpetually available medium that can be accessed by anyone, from anywhere. When you think of it that way, blogs really are a special part of the internet. :)" – Gregory Ciotti Tweet
"A blog is whatever YOU want it to be or whatever you make it be. It is all about you, your dreams and your aspirations. It is a very flexible content publishing platform that allows you to showcase your passion, your knowledge, your experience, and skills, and find an audience that is lo
A blog is a type of website where the content is presented in reverse chronological order (newer content appear first). Blog content is often referred to as entries or "blog posts".
Blogs are typically run by an individual or a small group of people to present information in a conversational style. However, now there are tons of corporate blogs that produce a lot of informational and thought-leadership style content.
What Is The Difference Between a Blog and a Website?
Blogs are a type of website. The only real difference between a blog and other types of website is that blogs are regularly updated with new content, which is displayed in reverse chronological order (newer posts first).
Typical websites are static in nature where content is organized in pages, and they are not updated frequently. Whereas a blog is dynamic, and it is usually updated more frequently. Some bloggers publish multiple new articles a day.
Blogs can be part of a larger website. Often businesses have a blog section where they regularly create content to inform and educate their customers.
You can use WordPress to create both, a website and blog, that's why a lot of business owners use WordPress to build their small business website.
In simple terms, all blogs can be a website or part of a website. However, not all websites can be called blogs.
For example, Jubass.com is a blog and a website. my website has other content which is published in a non-blog format like JUBASS SHOP, JUBASS FOUNDATION, and different other pages.
Blog or Website – Which One is Better?
As a beginner, you may be wondering whether you should start a blog or a website, which one is better? To be honest, the answer to this question really depends on what your goals are.
Many small businesses around the world have traditional websites made up of just pages and no blog. Such small websites are often made to create an informational web presence for a business, organization, or individual.
On the other hand, more and more businesses are realizing the potential of a blog in their marketing strategy. They are adding a separate blog section to their traditional websites and using it to get more traffic from search engines.
Why Do People Blog? What are The Benefits of Blogging?
Each individual blogger has their own motivation for blogging. Many of them use it as an alternative to keeping a diary or journal. Blogging provides them with a venue to share their creativity and ideas with a wider audience. But for me, I blog for cash since am so passionate about writing as an author of many books.
Top brands and businesses create blogs to educate their customers, share news, and reach a wider audience. Blogging is an essential part of online marketing strategy for many businesses.
Following are just a few benefits of blogging.
Provides an avenue to organize your thoughts and ideas
Allows you to showcase your skills, creativity, and talents
Help individuals become an authority in their industry
Helps you socialize with interesting like-minded people online
Many bloggers make money from their blogs using various monetization methods
Businesses use blogging to bring more potential customers to their websites
Non-profits can use blogs to raise awareness, run social media campaigns, and influence public opinion
Earning a living from blogging
Who's a Blogger?
A blogger is simply someone who manages a blog. He is a content creator who write and manage a blog.
Question: can I start a blog even if I don't have anything to sale online?
Answer: yes. You can start blogging without selling anything and you will still make cool cash.
Question: can someone who is not much of a writer be successful in blogging?
Answer: Yes, of course. He can employ writers. I can help you with that if you contact me. Most successful business people aren't just passionate about what they do. They're excited about the results they generate.
Question for you: What are the challenges or your fears about blogging?
To start a blog, you need three key things:
A domain name: the address of your site (mine is www.jubass.com)
Web hosting: online storage for your site, so visitors can access it at any given time.
A blogging platform: special software that lets you easily create a blog without needing to do any coding.
Normally, a domain name costs around $15-20 per year and web hosting starts from $7.95 per year.
That's a significant much money for beginner, especially when you are just testing the waters.
Luckily, Bluehost has agreed to offer our website users a free domain name and a generous discount on hosting. Basically, you can get started for $2.75 per month.
→ Click Here to Claim This Exclusive Bluehost Deal ←
However, if you want to make money from your blog in the near future, then WordPress.org is your best option (this is what I use on Jubass). Use Elementor builder to build it to your desired taste.
What are the Best Profitable Niche to Write On
You might already have a topic in mind for your blog, or you might not have any ideas at all. All the niches below are great ones to try, so long as you pick a topic that you're truly interested in.
These are all big, popular niches that have been around for years and that can make a lot of money. I have been able to narrow it down with their different sub-niches and blog post to keep you started.
1. Health
Health are huge topics, and you'll definitely find an audience if you're blogging about something in this area.
Health is one of the most popular blogging niches. It is a lucrative niche which means there are a ton of blogs that will be competing with you.
The easiest way to build your voice is by narrowing it down to your general interest.
There are lots of different angles that you could take:
Anti-aging, hair loss, skin care, weight loss, diabetics, maternity etc. If you're on a health journey of your own, you could update readers on that and share your lessons learned to your audience.
2. Personal Finance
We all need money, and many of us want to earn more, spend less, or save more. Blogs on personal finance have found huge audiences, and again, there are lots of different angles and approaches you can take.
You might choose to write about I have listed in the picture above.
3. Fashion
Fashion is another immensely popular blogging niche and one that could be a great money-maker. It's a particularly good fit if you love posting on Instagram, which is where some fashion bloggers have become especially influential.
Many fashion blogs focus on the blogger and include lots of photos. If you want to remain anonymous, or if you hate being photographed, then this type of fashion blogging probably isn't for you. Instead, you might want to blog about particular trends within fashion, or share fashion-related news.
Although you might associate fashion blogging with female bloggers, this niche isn't just for women.
There are plenty of men's fashion blogs (often called "men's style") out there too. These tend to focus more on tips and product suggestions than on personal photos.
4. Lifestyle
What's the "lifestyle" niche in blogging? It can be a little confusing if you're new to blogging, so let's break it down.
Lifestyle means writing about a range of different topics that are connected through having the same audience.
For instance, you might have a lifestyle blog where you write about food, fashion, and motherhood. The connection is that you're writing for women in their 30s and 40s who want to eat well and look great while raising young children.
Alternatively, you might have a lifestyle blog aimed at single women that focuses on travel, beauty, and hair. Or you might have a blog aimed at men aged 20 to 40 that's all about style, fitness, and music.
The mix of topics is up to you, but it's important to make sure your blog has a very clear brand to give it focus and direction.
You can narrow it down like the above.
5. Business and Marketing (Make Money Online)
There are loads of blogs out there that cover business and marketing related topics. If you've been reading a lot about blogging, you might feel like every popular blog talks about something to do with blogging, marketing or building a business!
If you've got a business or marketing background, then starting a blog in this niche could be a great idea. As with the other niches on our list, this is a huge one, so you'll want to find a clear focus and voice for your own blog.
Depending on your expertise and interests, you might choose to blog about the above or below outline:
B2B (business-to-business) marketing
B2C (business-to-consumer) marketing
Entrepreneurship: starting and growing companies
Small businesses: more and more people are moving into self-employment, so this is a great area to target
A particular type of marketing or area of marketing: networking, social media marketing, copywriting, direct response marketing…
6. Technology and Gadget
The fast-paced technology niche is great for making money from affiliate income, either directly from manufacturers and software companies, or through a website like Amazon.
Your best monetization routes are likely to be through advertising and affiliate marketing. Even if you're not writing in-depth product reviews, a technology or gadget blog will give you lots of chances to link to products or software using affiliate links.
You might not be able to break industry news or share insider information, but there are still lots of things you could write about in this niche:
Specific equipment or gadgets: phone handsets, digital cameras, fitness trackers, Chromebooks…
Games: for consoles, PCs, mobiles, Facebook…
Tutorials: either for a specific piece of software (e.g. adobe premiere pro or Photoshop) or more wide-ranging
Latest news: usually about a particular company or type of product
Technology or gaming for a specific demographic, such as teens or boomers.
7. Travel
Travel niche, is a hugely popular niche, both with bloggers and with readers, and there are a lot of different approaches you could take to build a successful blog.
Blogging about your own travels could be monetized through affiliate links to hotels, recommended travel buys, and so on. It might even give you opportunities for free vacations.
Great photos are, of course, an important part of your travel blog. Even if you're just writing about local attractions, people will want to see pictures.
You could focus your travel blog by writing about the above sub niches or
Specific countries or continents: things to do, restaurants to visit, ways to get around…
A particular type of traveler: families, solo female travelers, digital nomads…
Travel deals: for flights, hotels, packages…
Your own travels: having a key theme or brand can make this easier to monetize
Other Popular Blogging Niches to Consider
Of course, these aren't the only ones you could make great money from. There are bloggers out there with successful blogs on almost any topic you could think of.
Maybe none of the ideas we've looked at so far sound like a good fit for you. Don't push yourself to start a blog on a topic that you're not interested in.
Here are some other good options to try. They all have the potential to make plenty of money.
Food Blog
We all need to eat! Blogs about food can be hugely popular. In this niche, you'll almost certainly be sharing recipes, so you'll want to take photos that make your food look great.
Again, it helps to have an angle or specific area that your blog focuses on within the broader niche. Perhaps you'll be writing about quick and easy meals that taste great or about gluten-free or dairy-free recipes.
Advertising, affiliate links, or your own recipe book could all be great ways to monetize your food blog.
DIY Blog
Do you enjoy decorating and remodeling your home? Or maybe you've gone further and redesigned or even rebuilt your home. There are plenty of DIY blogs out there, and this can be a great type of blogging to try if you enjoy writing tutorials and "how-to" articles.
Crafts Blog
If you love to knit, paint, sew, make jewelry, or engage in some other type of craft, why not blog about it? There are lots of great crafty blogs out there, and they tend to do really well on Pinterest.
As with other highly visual niches, like fashion, lifestyle, and travel, you'll need to be able to include great photos. You could monetize by using affiliate links to any crafting tools and supplies that you want to promote or by selling your crafted items through a marketplace like Etsy.
Educational Blog
Is there a topic that you know well and that you could teach others about? That could become a great niche for you.
For instance, perhaps you're a keen amateur photographer and you could write detailed tutorials for beginners. Or maybe you're an experienced developer and you could offer tips for people learning to code.
Sites that teach people how to do something can almost always be monetized through selling ebooks, online courses, or other information products.
Tip: You can also create and sell online courses along with your blog posts to make some serious dough.
Parenting Blog
Do you have kids? There are thousands of blogs out there about parenting, covering all sorts of different angles. While you might think the niche is already full of mommy bloggers, the audience for parenting blogs is so large that it's definitely worth considering.
To help your parenting blog stand out, you'll want a clear angle. You could write about a stage of parenting (like parenting toddlers) or you could write for a certain group of parents (like older parents or teen parents).
First, choose a niche that interests you and make sure you have a clear idea about how you can monetize it.
Then, choose a domain name that works well for your blog topic.
Finally, sign up for a hosting account and register your domain name. I recommend Bluehost, which will cost you just $2.75 / month, with a free domain name included (this is a special offer for my readers).
That's all you need to do to get started with your blog.
I hope this article has helped you to understand what blogging is all about and how to choose the best blogging niche that you can make money from your blog in less than six months. You may also want to look at our list of online business ideas to make money.
Courses in our foundation
RECENT POSTS
ABOUT THE AUTHOR
Jerome Udoh is an award-winning information entrepreneur with strong 7-figure online businesses. He has a passion for helping people who are searching for relevant information from the web to solve their day-to-day problems. Remember; knowledge is power. He also likes to write about things in general in his country and all over the world. From money-making ideas to the Latest news and technology. His passion for blogging is strictly inspired by things that he loves to talk about.
Follow me on:
Join our business foundation here for more online business opportunity Jubass Foundation
Join our entrepreneurial forum here
Follow our fans page
Follow us on Instagram
Follow me on Twitter
Follow us on linkin
Follow us on YouTube our technology channel